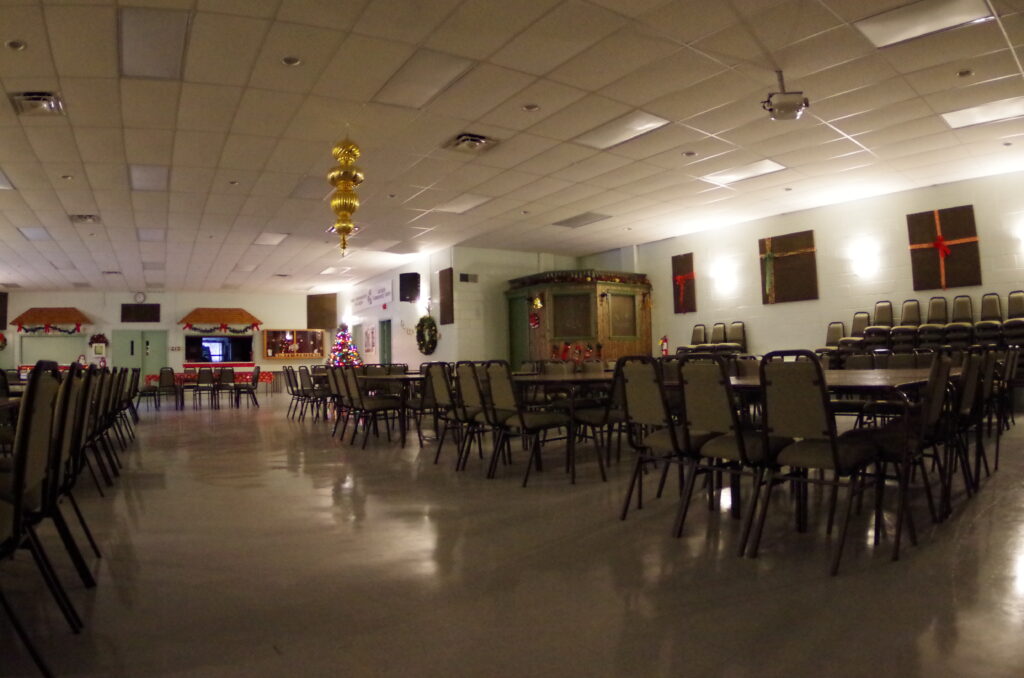 The CCL hall is available for rental for anyone needing a large venue for an event, whether it's a wedding, a funeral gathering, a family reunion, an anniversary, a fundraiser and more.
Our prices are very reasonable for what we have to offer.
If you have any questions or if you would like more information on our services, please feel free to reach out to us. Our contact information is located under the Contact Us tab.
CCL Member Rebate: 10% off on hall rentals

Hall Rental Facts:
Capacity:
Chairs Only: 467
Tables and Chairs for dining only: 396
Tables and Chairs for Dinner & Dancing: 300
Table and Chairs (other): 396

Kitchen Amenities:
Fridges (2)
Gas ranges with oven (2)
Electric stove
Dishwasher
Bar fridge
Limited supply of dishes (for 300)
Pots and pans
Carafes for coffee and tea
Fryers (5)
High Speed Internet (wireless)
Additional Rental Options:
Bar service
Catering service
Audiovisual system rental
Note:
The CCL hall is a shared community resource. It is maintained by community volunteers. Individuals or groups renting the facility are expected to leave the building clean and tidy after their event. This is part of the formal rental agreement.